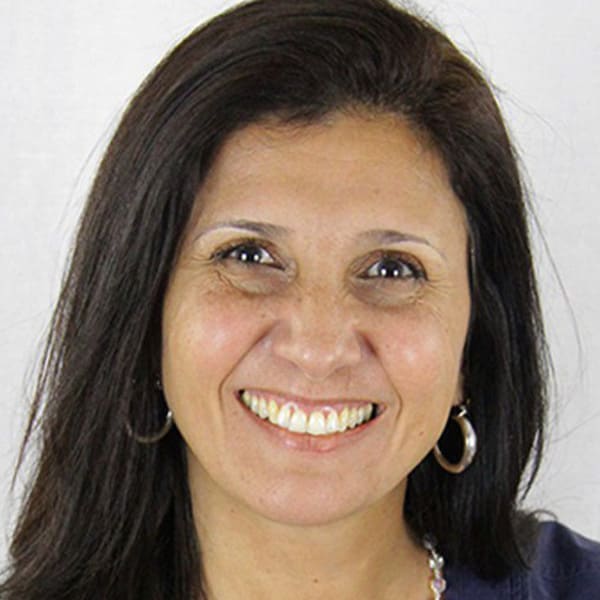 Dr. Lilian Carvalho
General Dentist - Master in Prosthodontics
DMD, Federal University of Bahia
MSc, University of Montreal
Dr. Carvalho has been a dentist at Carrefour Dentaire de Montréal since its creation in 2003.
She completed her studies in Dental Medicine at the Federal University of Bahia in Brazil in 1989. A Brazilian living in Montreal since 1998, she practiced in her home country in private practice for 8 years and was also part of the first group of female Lieutenant-Dentists of the Brazilian Army. Dr. Carvalho was the first foreign dentist to be accepted into the University of Montreal's Master of Prosthodontic Rehabilitation Program in August 1998. Following her master's degree in 2003, she obtained her license to practice in Quebec by passing the equivalency examinations required by the Quebec Order of Dentists.
She was also a clinician in the Department of Restoration in Complete Prosthesis at the University of Montreal from 2000 to 2002.
As the fourth member of a family of five dentists, she has the same passion for prosthodontics as her father. Her meticulous work, attention to detail and warm personality make Dr. Carvalho an incomparable dentist! She assesses and diagnoses complex cases requiring oral rehabilitation to replace lost teeth and restore the aesthetics of the smile of each of her patients. She will accompany you throughout your rehabilitation treatments without counting her time by coordinating the follow-up of the pre-established plan. Her goal will be to improve your quality of life by allowing you to enjoy the two greatest pleasures of life: eating well and smiling!