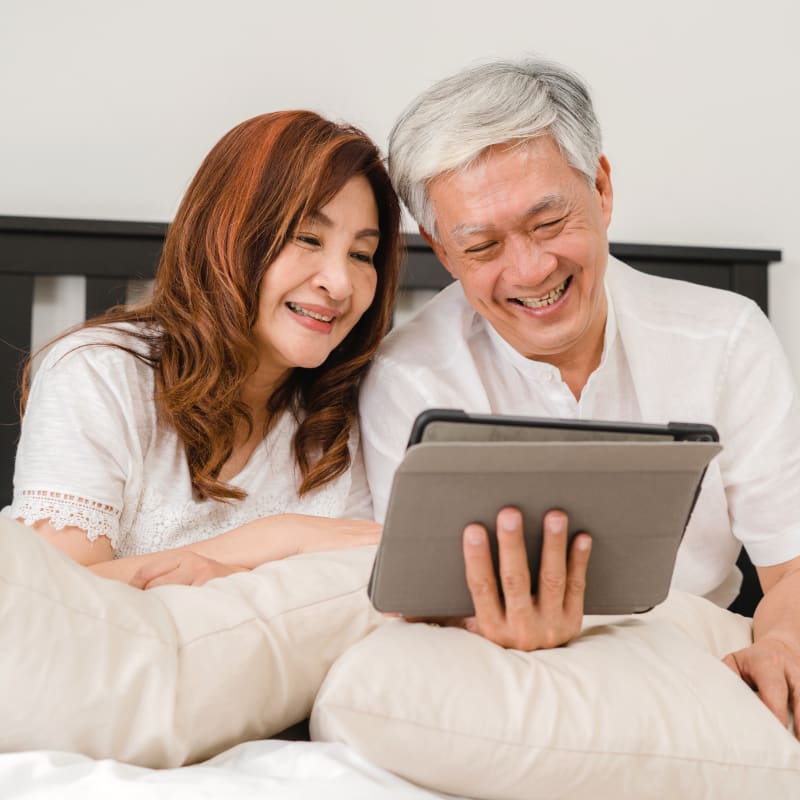 What is Restorative Dental Care?
Restorative dental care includes any procedure that aims to restore the normal function and appearance of your smile.
Our dentists can help restore your smile - and your oral health - by repairing structural issues such as damaged or missing teeth.
Depending on your issue, the dentists at Carrefour Dentaire de Montréal will determine the right restorative treatment option for you. 
Periodontal (Gum) Therapy
Gum disease is an infection of the tissues of the mouth. Bleeding gums, loose teeth, an abscess or bad breath can be signs of gum disease. If you are experiencing any of these symptoms, contact us. Our periodontist, Dr. Dib, will suggest a treatment based on your needs.
Root Canals
When the pulp of your tooth is damaged, root canal treatment, also known as endodontic treatment, is normally required. Your dentist can help stop the spread of infection and avoid tooth extraction by removing cavities and bacteria. This procedure not only preserves your ability to chew, but also dental aesthetics.
Full & Partial Dentures
Dentures are prosthetic devices used to replace missing teeth. Dentures can replace a single tooth, several teeth (partial dentures), or all of the teeth in a jaw (complete dentures). They allow patients to keep their facial structure, speak, and eat normally.
Dental Crowns
The crown is the part of your tooth that is visible above the gum line. Your tooth is weakened and at risk of fracture if it is damaged, worn, or severely decayed. In these circumstances, it must be quickly protected and strengthened. The solution is to cover your natural tooth with an artificial crown.
Dental Bridges
A dental bridge is used to replace one or more missing teeth. This type of dental prosthesis is based on adjacent teeth and consists of at least three components to replace a single tooth: two pillars (or adjacent teeth) and a bridge. It is occasionally necessary to replace the two abutments with two dental implants.
Dental Fillings
To repair a cavity or tooth damage, such as a crack, we use composite (tooth-coloured) fillings at Carrefour Dentaire de Montréal. These fillings can withstand moderate pressure from chewing stress and can be used on both front and back teeth.
Inlays & Onlays
Inlays and onlays are tooth-coloured porcelain fillings that are used to repair cavities that are too large for a standard dental filling. They are made to order in a dental laboratory and permanently bonded to the tooth as a single piece.