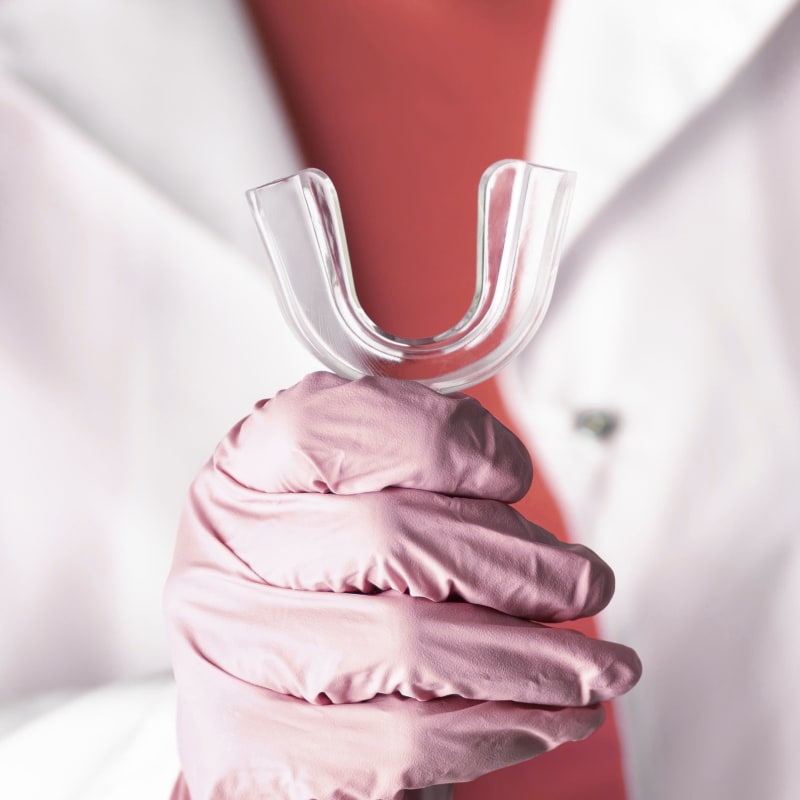 What are Mouth Guards?
The mouth guard that you will get in our dental clinic will be made from a cast of your teeth. As a result, its curve, size and shape will be the same as those of your teeth and jaw. Depending on the sport you practice, our dentist may decide to strengthen certain parts.

Made to measure, this mouth guard will be more comfortable to wear. It will stay in place better and won't get in the way of you swallowing, talking and breathing.
Sports Guards
The projection of a high-speed object, a bicycle fall or an elbow stroke happens very quickly and does not always spare your face. In such situations, the mouth guard can play a very important role in limiting trauma.
Our emergency services offered by general dentists accustomed to caring for injured athletes can only encourage you to wear this type of device. 
Night Guards
During your visit, your dentist will examine your mouth to make sure that your symptoms are due to the grinding of the teeth. If so, the treatment will depend on the causes of this bruxism.
If it is the anxiety that causes you to grind your teeth, it will advise you to wear plastic gutters. These gutters will relieve the jaw muscles, limit squeaking and protect your teeth from premature wear.