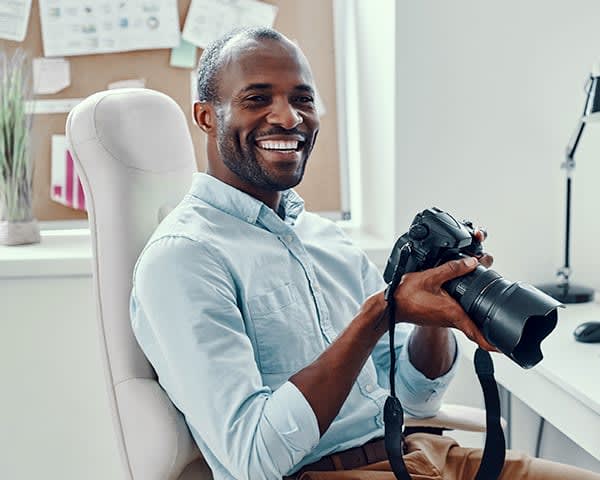 What is a Dental Extraction?
At Carrefour Dentaire de Montréal, our oral and maxillofacial surgeons perform extractions only when a less invasive option would prove ineffective, or if leaving the tooth in your mouth would compromise your oral health. 
Common reasons for pulling a tooth include excessive damage to the tooth or wisdom teeth that have become problematic for your oral health. Teeth are also sometimes pulled in preparation for other dental or oral surgery procedures. 
Reasons for a Dental Extraction
If a tooth has endured excessive damage or has become problematic for your oral health, it may need to be pulled. Extractions are also sometimes necessary to prepare for other dental or oral surgery procedures. 
The Extraction Procedure
Tooth extractions have become far less painful than ever before. We have access to modern dental technology, sedatives and anesthetics to help us make the patient experience more comfortable. 
In many cases, following a tooth extraction patients experience little to no discomfort, and only minor bleeding. 
Before extracting a tooth, we will numb the area surrounding the tooth with injectable and/or topical anesthetic to ensure patient comfort. 
Extractions
While we always prefer to save a natural tooth, sometimes this isn't possible. If a tooth is too badly damaged as a result of decay or injury for us to preserve it, it will need to be removed. 
Simple vs. Complex Extractions

Teeth that are visible over the gum line can be removed with simple dental extractions. Teeth that are impacted or broken below the surface, will require complex extractions. Residual roots and supernumerary teeth will also need to be removed. 

Full Mouth Extractions

Are you suffering from advanced periodontal disease? Perhaps your teeth are severely decayed or you are afflicted with chronic gum infections. In these cases, your surgeon may recommend a full mouth extraction to help restore your oral health. 

Wisdom Tooth Extractions

This third set of molars erupts sometime between the ages of 17 and 25 for most people. These teeth are not always functional, and may crowd the mouth, create problems for your oral hygiene or lead to infection. In these cases, we may recommend having wisdom teeth extracted to help preserve your overall oral health.